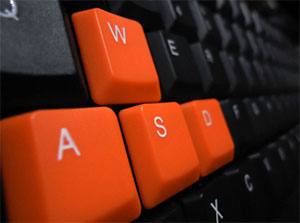 Game Server Hosting


MTCO Gaming Servers have everything you need to run your own dedicated game server including hardware, software, remote access, and more! Multiple gigabit connections to the 'net' provides plenty of bandwidth and our Central Illinois location puts us geographically center to both East and West Coast gamers.



$49 / month

service includes: Server PC/Hardware, Full Remote Access Via Remote desktop, 100mb Full-Duplex to server, multiple gigabit connections to Chicago, 500 megs of Web space, 10 E-mail Addresses, Virus/Spam Filtering, Remote Power Cycle Interface.

No player limits or bandwidth/transfer caps. Public or private servers all one price! The monthly fee will stay the same at $49/mo. Examples: rFactor, Arca SimRacing, Team Fortress 2. You are allowed to run multiple instances of each game on the same server.

Visa, MasterCard, or Discover is required for payments. $50 Setup fee and first two months of service is due when the server goes live.

Special yearly rates available. Contact MTCO for details.