Redbird Replay
In HD on digiMAX channel 410 (ch. 400 Digital)


Watch Metamora Redbird Replay action and catch all your Redbird sports action on digiMAX Local Channel 410HD/400 digital. Redbird volleyball, soccer, football, basketball, along with classic football games, concerts and more. Check your digiMAX on-screen Guide for broadcast times and dates.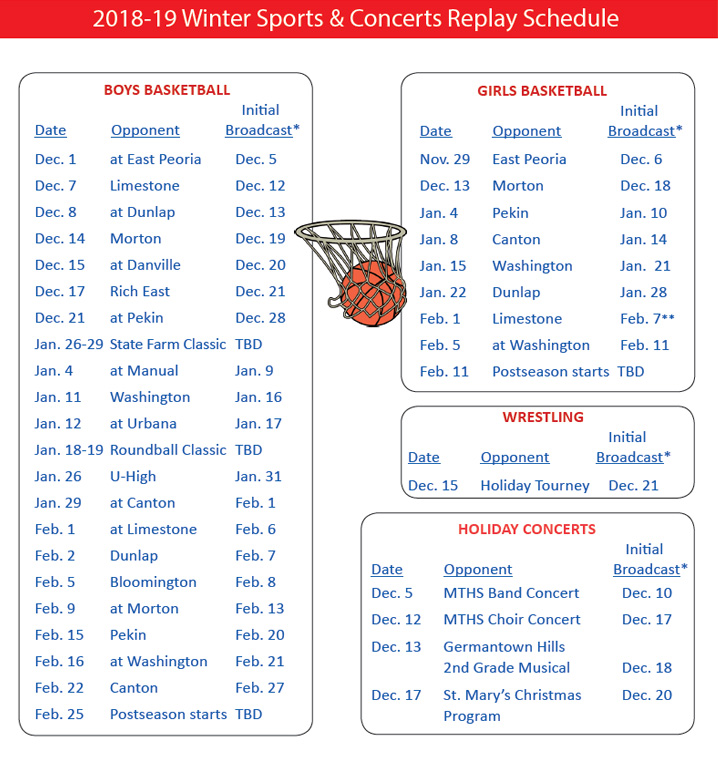 Click here to view the Redbird Replay Schedule as a pdf document
Check your digiMAX on-screen channel guide for additional
game and concert broadcasts. Games and times subject to change.
Visit www.mtco.com or call 800-859-MTCO(6826) for updates or further details.