MOZILLA THUNDERBIRD

This guide will show you how to configure your Mozilla Thunderbird mail application to access MTCO E-mail.
2. Enter your e-mail account information and click
Continue
.
Your name

: Your full name.

E-mail Address

: Your full e-mail address.

Password

: The password for your e-mail account.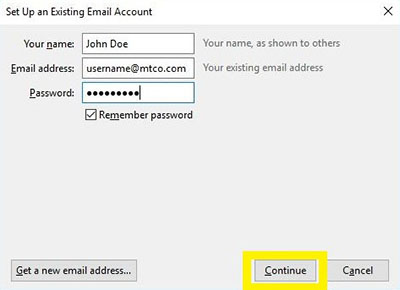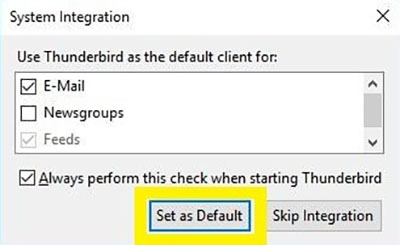 That's it! You just configured your MTCO E-mail on Thunderbird Mail.