Internet & W
i

-F

i

Service in

Germantown Hills, IL

Local Service.
Local Support.
Superior Product.
Plans & Pricing in
Germantown Hills, IL
*speeds may vary depending on device and availability | pricing applicable to residential service
I
n 1995 MTCO began offering dial-up Internet service to local communites, including Germanton Hills, IL, that were previously underserved and had limited Internet service options. In early 2008 next generation Fiber-To-The-Home Internet service was introduced with continued plans to expand the MTCO Fiber footprint. Today, MTCO Fiber Internet is available to over 75% of Germanton Hills, IL residents with plans to further increase the availability of the fastest Internet service options in the area!
Add Premium Managed Home W

i

-F

i

Service
Try FREE For 3 Months!
$15 per month
after initial trial period.
Full Home Wi-Fi Coverage


Professionally installed and tested Wi-Fi!

Worry-Free Managed Wi-Fi!




Software and security updates are automatically applied.
Advanced diagnostics proactively fix interference and connection issues.
LOCAL remote support should you need assistance.

HomeGuard Protection


Covers repairs to your home wiring and replacement of MTCO equipment with FREE service calls!

Manage Your Home Wi-Fi Network


Change your Wi-Fi password, view usage on all your connected devices, setup access controls, a guest network, and more with the CommandIQ App.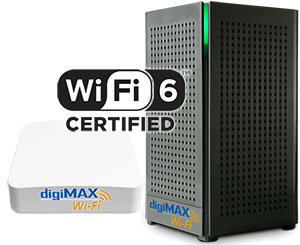 UPGRADE TO

Make it a MAXPAK! Add Unlimited Data for only an additional $14 per month when combined with the above Premium Managed Home Wi-Fi Service.

MTCO is expanding Fiber-Optic Internet service into several areas in the Western portions of Germantown Hills, IL including Eller Dr, White Oak Ct. and Santa Fe Trail, E. Town Hall Rd.

Click the + to the left to enlarge the map to see if MTCO is on its way to your home! If service is available or coming soon, call MTCO now to bring the lightning-fast speeds and reliability of a 100% Fiber-Optic connection to your home!

Watch this space for updates as we continue to add Fiber-Optic connections to homes in our Germantown Hills service areas!
Fiber Internet is expanding in Germantown Hills Neighborhoods! Call a local MTCO Representative today!



Is Service Available In My Area?
MTCO Fiber Internet Service is expanding in Germantown Hills, IL!