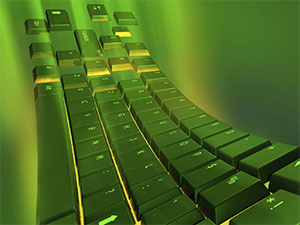 Web Hosting on Multiple Gigabit Connections


Looking for quality, affordable Web Hosting? MTCO provides feature-rich web hosting on fully-redundant servers and data centers.

Improved flexibility of your website and the associated management tools allows you to manage your hosted content via FTP or use the provided WebsiteOS 4 Login Control Panel to administer many aspects of your hosted space.

Monthly costs and feature options are available for review in the package chart below.

If your needs are more demanding and require an on site, private server, MTCO also offers co-location services. Please contact us for co-location pricing and details.
| | Bronze | Silver | Gold | Platinum | Platinum Plus |
| --- | --- | --- | --- | --- | --- |
| Monthly Price | $7.95 | $11.95 | $14.95 | $17.95 | $39.95 |
| Website Storage | 400 MB | 6 GB | 8 GB | 12 GB | 84 GB |
| Web Transfer Limit | 72GB | 576 GB | 576 GB | 960GB | 12000 GB |
| General | | | | | |
| Set-Up Fee | FREE | FREE | FREE | FREE | FREE |
| Same-Day Setup | | | | | |
| 99.9% Target Uptime Guarantee | | | | | |
| Bandwidth-on-Demand | | | | | |
| 24/7 Network Monitoring | | | | | |
| RAID-5 Secured Storage | | | | | |
| E-Mail Addresses | 5 | 10 | 10 | 15 | 15 |
| Applications | | | | | |
| Ad Server | | | | | |
| Advanced Template Gallery | | | | | |
| Announcer Pro | | | | | |
| Appointment Scheduler | | | | | |
| Blog Creator (EasyBlogBuilder) | | | | | |
| Advanced Blog Creator (EasyBlogBuilderPro) | | | | | |
| Business Chat Application (EasyLiveChat) | | | | | |
| Shopping Cart (EasyStoreMaker) | | | | | |
| EasyStoreMaker Pro | | | | | |
| FormMail | | | | | |
| Microsoft® Frontpage® 2000 | | | | | |
| Hit Counter | | | | | |
| SSL Manager | | | | | |
| Support for Real-time Credit Card Processing | | | | | |
| WebSite Checker | | | | | |
| Website Creation Application (EasySiteWizard™) | | | | | |
| Advanced Website Creation App. (EasySiteWizard™ 7.0 Pro) | | | | | |
| EasySiteOptimizer | | | | | |
| osCommerce | | | | | |
| PhotoAlbum 2.0 | | | | | |
| Website Promotion Wizard | | | | | |
| File Management | | | | | |
| Access to Log Files | | | | | |
| Database Manager | | | | | |
| Disk Usage Meter | | | | | |
| File Manager | | | | | |
| File Restore Application | | | | | |
| FTP Manager | | | | | |
| Anonymous FTP | | | | | |
| Log Management | | | | | |
| Secure Shell (SSH) | | | | | |
| Web Stats | | | | | |
| Website Security | | | | | |
| Supported Software | | | | | |
| ASP (Active Server Pages) | | | | | |
| ASP.net | | | | | |
| CGI-BIN | | | | | |
| ColdFusion Support | | | | | |
| ColdFusion MX | | | | | |
| JSP™ Support | | | | | |
| Microsoft® Access | | | | | |
| Microsoft® SQL Server Support | | | | | |
| MySQL | | | | | |
| Perl | | | | | |
| PHP | | | | | |
| RealAudio™/RealVideo™ | | | | | |
| .htaccess | | | | | |
Additional Options
· Domain Forwarding/Pointing: $5.00 a month
· $2.00 a month per 50MB over package storage allotment
· $2.00 a month per 1GB over package bandwidth allotment
· Additional E-mails are $1.00 each per month