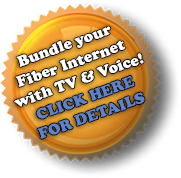 What to expect when we get to your neighborhood...
How to get MTCO Fiber Optic Services to your home...
Contact an MTCO Customer Service Representative to verify fiber is available at your address:

Complete and return a Pre-Subscription Agreement.
Upon receipt of the Pre-Subscription Agreement, we run a Credit Assessment and contact you to schedule a time to come to your home to decide which area would be best to bring the fiber to your home.
Our crews will bring Fiber Optics all the way to your home to bring you next generation Fiber-To-The-Home Internet, TV and Voice!
Once complete, a Customer Service Representative will call to schedule your in-home installation!
You can mail the Pre-Subscription Form to MTCO, 220 N. Menard St, Metamora, IL 61548,
email to
fiber@corp.mtco.com
or drop it in our Lindy's drop box in Washington or at our Metamora office.