Quality Voice Connections, Local Customer Service and Support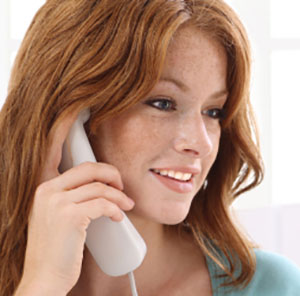 MTCO offers local phone service and long distance to the Marseilles, Metamora, and Germantown Hills areas. REAL land line phone service that does what you expect your phone to do.
Allows you to dial 911 to reach YOUR LOCAL dispatcher in an emergency
Works when your Internet or power goes out
State-of-the-art reliability
Superior voice quality
One bill convenience for local and long distance

Add our calling feature package to your telephone service for just $5

00

per month or get our feature package FREE when you bundle your services with digiMAX!
Caller ID

- display name and number of incoming call -- digiMAX users receive caller identification on your TV before the phone rings!

Call Waiting

- special tone alerts you to an incoming call and delivers name and # information

Voice Mail

- don't miss a call...check messages when you're away from home

Distinctive Ring/2nd Number

- select a 2nd phone number that has it's own distinctive ring

Voice Mail Message Waiting Notification

- get a distinctive dial tone when you have voice mail waiting in your inbox

900 Block

- block outgoing 900 number calling

International Block

- block international calling

Three-Way Calling

- add a third person to a call without operator assistance
Check out these additional calling features available as additions to your telephone service!
Long Distance Service
STRAIGHT SAVINGS
-- 12¢ per minute, anytime, anywhere
SENSIBLE SAVINGS
--
Night & Weekend Rates
Day Rates (8am-6pm)
Regional
6¢
8¢
In-State
10¢
15¢
Out of State
10¢
15¢
*In The Continental US
UNLIMITED RESIDENTIAL LONG DISTANCE
--
Only $10.00 a month for Unlimited Long Distance! *
UNLIMITED BUSINESS LONG DISTANCE
--
Unlimited long distance for business customers up to 4 lines with qualifying business internet service **
BUSINESS ADVANTAGE
--
Only $30.00 a month for 1000 minutes Long Distance! 2¢ per minute rate after 1000 minutes **
*Residential service only for Marseilles and Metamora Telephone Company customers in Marseilles, Metamora, and Germantown Hills. Long Distance for continental U.S. only. Must have MTCO Internet service for $10.00/mo. rate; long distance rate is $20.00/mo. without MTCO Internet. This plan cannot be used for long distance or local dial-up toll access to the Internet, or for business purposes such as telemarketing, broadcast faxes, etc. MTCO may restrict or cancel service if usage is inconsistent with residential voice usage.

**Available to business customers who have landline business telephone line service with MTCO Communications. BUSINESSADVANTAGE long distance package rates are for continental U.S. only.


Third Party Service Provider Blocking Options
Your bill may contain charges for services that you or other authorized individuals in your household have purchased from companies other than your local telephone company. Such charges appear in a separate section of your bill along with the name and toll-free number of the company providing the services. Please review your bills carefully each month to be sure you are only being charged for authorized services. If such charges do appear, you may contact us or the other provider at the numbers provided to discuss the charges. If you do not want any charges from companies other than Metamora Telephone Company/Marseilles Telephone Company to be on your bill contact us toll-free at 1-800-859-6826 / 1-800-227-5161 to request that a block be placed on your account. This will not affect your ability to call long distance from your home. There is no cost for this service.