Instant access to the movies and shows you want in the comfort of your own home.
Start enjoying instant access to a vast library of movies and the latest releases today! Just grab your remote and press the
ON DEMAND
or
MOVIES
button for rental content, free movies, TV Shows, and more!
default purchase PIN is
0000
(see below for changing parental pins)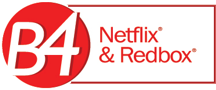 Rent Here First
- with a variety of digiMAX On Demand titles available before ("B4") Netflix ® and Redbox ® !
Parental Controls
can be enabled to control the display and purchase of content. For help in setting up your parental controls watch a short
instructional video
or see page 32 of our
digiMAX users guide
.
Need more help using the features of your digiMAX service? Visit our
support page
.


Browse folders in multiple categories, including:
HD
All HD, all the time.
Most Popular
See what others are renting.
TV Shows
Watch series and just aired TV shows for many channels, including CMT, History Channel, NBC, Nick Jr., TBS, TNT, HBO, plus many more!
Premium Channels
HBO, Cinemax, and Disney Family Movies.
Just In
New movies just released in the past 30 days.
FREE Content
Free rentals available in many folders!
NOT SURE WHAT TO RENT?

Before renting, highlight Preview and press OK to watch the movie trailer!

Tune to channel 404 to watch trailers of movies available now or coming soon (updated weekly).